COMPANY OVERVIEW


HAIG international is a leading Chinese construction machinery exporter, located in the downtown of Qingdao City. Since our company was founded, based on the advantage of XCMG which is the No.1 Chinese construction machinery manufacturer, we continually introduce top Chinese construction machinery enterprises and their products to international markets, such as Changlin, Zoomlion, LiuGong, SDLG, ShanTui, CaterPillar, JAC etc. We not only make more international customers know and approbate our products, but also gradually build up friendship with construction machinery customers all over the world.

With a balanced and diversified approach towards the ever changing market scenario in perfect combination with strategic management and organic growth, Evangel International has emerged as a renowned exporter of a wide range of top Chinese Construction Machinery. Bringing you the best of construction machinery manufactured by reputed manufacturers of China, we assure you of immaculate quality and excellence.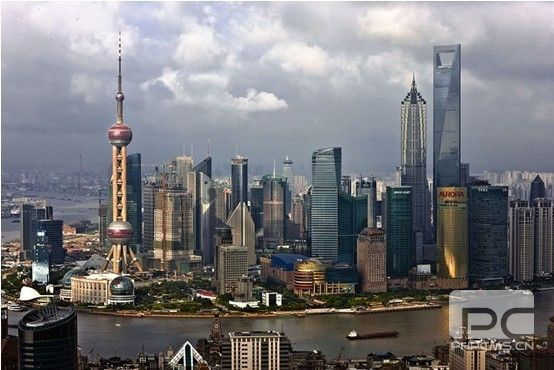 We are a professional trading firm, specializing in providing international markets with a variety of top Chinese construction machinery. We are the authorized dealer of XCMG. We have an annual sales volume of 50 million USD business, containing 600-700 units constuction machines.

With a rich experience of many years, we have acquired the requisite expertise and excellence in our domain. Having scaled phenomenal heights of success, today we stand tall amidst a number of competitors across the world. A well coordinated and expertly managed operation system and professional international sales team enable us to turn orders into final products and export them to approximately 60 countries and several regions across the globe.
PRODUCT RANGE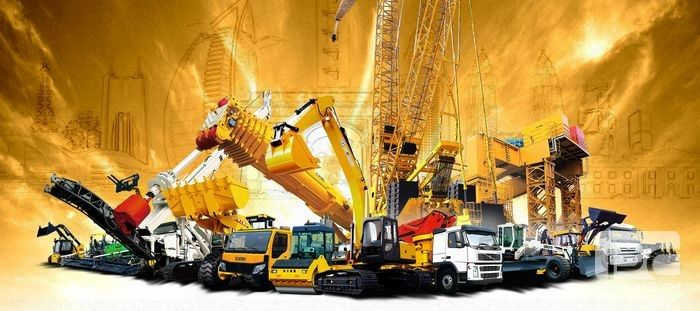 HAIG brings you a wide range of construction machinery series, as follows:
-- Lifting Machinery, such as Truck Crane, All Terrain Crane, Rough Terrain Crane, Crawler Crane, and Truck-mounted Crane
-- Earthmoving Machinery, such as Wheel Loader, Mini Loader, Excavator, Bulldozer, Backhoe Loader, and Skid Steer Loader
-- Road Construction Machinery, such as Road Roller, Motor Grader, Asphalt Concrete Paver, Cold Milling Machine, and Soil Stabilizer
-- Concrete Machinery, such as Concrete Pump, Trailer-mounted Concrete Pump, and Concrete Mixer
-- Drilling Machinery, such as Horizontal Directional Drill, Rotary Drilling Rig, and Roadheader
-- Logistics Machinery, such as Telescopic Handler, and Forklift
-- Special Vehicle, such as Dump Truck, Semi Trailer, Aerial Work Platform, and Fire Truck
QINGDAO XUQI CONSTRUCTION MACHINERY
Qingdao Xuqi Construction Machinery is an affiliated company with of HAIG Co., Ltd., one of the largest import & export enterprises in China, an experimental unit of the nation's 120 large enterprise groups. HAIG established over 20 overseas organizations in some main countries and regions round the world, such as America, Europe, Australia, Japan and Hong Kong, etc. The company has expanded its business scope into such areas as foreign trade, foreign economy and technical cooperation, logistic support, commercial affairs, real estate, tourism, advertising and exhibition, finance and industrial investment, etc. The company has established the wide trade relations with more than 120 countries with the exported products started from textile products and clothing and gradually developed into light industry products, machinery and electrical products, chemical products and biomedical products, etc. By the year of 2004, the company had registered nearly 100 trademarks abroad and many famous export trademarks at home with the annual import & export volume of USD 4.6 billion including annual export volume of USD 2.7 billion.
OUR STRENGTH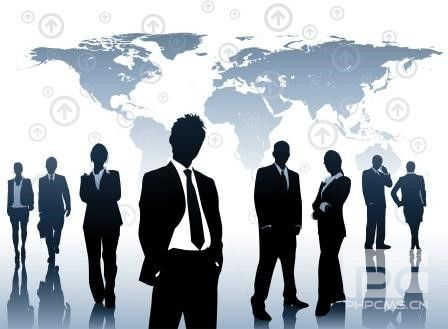 -- Professional sales team consisted of diligent, dynamic and innovative people with international version.
-- Excellent logistics services ensuring timely delivery of consignments all over the world through ocean, airline, road and railway.
-- Well coordinated and expertly managed operation system adapted.
-- Expert team of after-sales professionals assuring that all our products under excellent maintenance and performance.

HAIG International is distinguished by a highly collaborative culture which values the contribution of our diverse team both within the company and in the wider community. Our style is open, service focused, and friendly. We believe that our commitment to client service, commerciality, and teamwork provides benefits to our clients and enhances effective business relationships.